Looking for Cupping Therapy near Orlando Florida?
You don't have to live with chronic pain.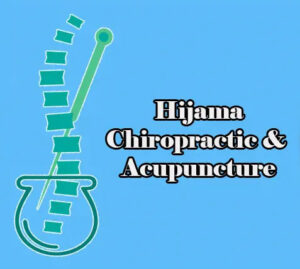 Why settle for temporary relief? Hijama Chiropractic & Acupuncture provides long-term solutions.
Prescription drugs and other medications are merely a "quick fix" to problems going on inside of your body. They do not address the source to treat the cause and not just the symptom. At Hijama Chiropractic & Acupuncture, we do not use drugs or medications to treat our patients.
When your joints are misaligned, the signals your brain is trying to send your body get "side-tracked" and are not able to get to their destination, but once your joints are properly realigned, your brain is able to successfully send the all-important healing signals to the nerves, muscles, and organs in your body.
Don't let back or neck issues negatively affect your quality of life. Call Hijama Chiropractic & Acupuncture today at (407) 496-7547 and learn more about our chiropractic care services.
Chiropractic Care Improves:
Overall Health
Sleep Quality
Happiness/Well being
Immune System
Strength
Quality of Life
Vitality
Energy
Mobility
Hijama Chiropractic & Acupuncture is your first choice for all your chiropractic needs, providing advanced spinal correction using the latest chiropractic techniques.
With over 15 years of experience, we utilize a more natural approach to healing your body using the safest, most comfortable, and most effective pain relief methods.
If you're in need of immediate pain relief and chiropractic help, don't wait another minute to call us at (407) 496-7547 and schedule your consultation. We can help relieve your pain without drugs or surgery.
Auto Accident Care / Pain Relief • Personal Injury Care / Pain Relief • Pain Relief Acupuncture • Reiki Healing
At Hijama Chiropractic & Acupuncture, we don't just treat symptoms, we identify and address the underlying cause of our patients' problems.
Think of us as your professional accident doctor, equipped to analyze the cause and the effect your accident is having on your body to provide important injury therapy. If you are experiencing pain today, relief is just a phone call away.
We are your preferred local Cupping Therapy near Orlando Florida facility!

Auto Accident Care & Pain Relief
A severe auto accident can cause major damage to your body, requiring you to be hospitalized. But even a mild accident can leave you with micro-tears, torn ligaments, and other injuries.
Regardless of the severity, an auto accident can cause long-term pain to your body that isn't always immediately apparent. That's why it is extremely important to pay attention to how you are feeling in the moment, days, and weeks after you have been in an auto accident.
The effects of injuries suffered in an auto accident do not always show up right away. If you are feeling any pain any time after an auto injury or after you have experienced another form of bodily injury, it is crucial to see a chiropractor – especially if you are experiencing neck or back pain.
The Process
Your body can sustain many types of injuries in an auto accident. Some of the most common types of car accident injuries are whiplash, neck injuries, herniated discs, soft-tissue injuries, and displaced bone fragments in the spine.
You may experience symptoms from these injuries like headaches, neck pain, body stiffness, anxiety, and even panic attack symptoms. If left untreated, these symptoms will only get worse overtime.
Here at Hijama Chiropractic & Acupuncture, we address the underlying cause of the pain you are experiencing to provide long-term relief from the problems your body is facing.
The Result
Dr. Mohammed and the dedicated, caring team at Hijama Chiropractic & Acupuncture can help relieve the pain you have suffered and treat the underlying cause of the injuries you received from the auto accident.
Two huge results you will quickly experience are relief of pain and faster restoration of your mobility. Once your pain is being relieved, additional corrective care will both help prevent future pain and will allow your body to fully heal.
Time is important
It is crucial to seek chiropractic care right after any auto accident or other form of personal injury. If not treated quickly and properly, even mild injuries can lead to additional serious health problems.
Here at Hijama Chiropractic & Acupuncture, we will provide you with an effective, safe, non-invasive care to relieve your body of the pain you suffered from your auto accidents.
Don't turn to addictive pain medications or any other "short-term fixes" for your injury. We want your body to heal itself naturally, and we can help.
Schedule your consultation today so we can address the underlying issues, properly relieve your pain, and restore your mobility.
Cupping Therapy near Orlando Florida & More!

Superior Acupuncture
Acupuncture utilizes the insertion of extremely thin needles at specific points on the body, locations associated with the flow of Qi or energy. As experienced acupuncturists, Hijama Chiropractic & Acupuncture will help you to find the acute or chronic pain relief you need.
Our gentle style allows patients to enjoy a slight, painless sensation, providing an overall relaxing, and healing experience for personal pain control.
Acupuncture activates and strengthens your body's natural healing mechanisms, so it can relieve, improve, or stop the progression of a wide variety of negative health conditions. Acupuncture has a cumulative effect on the body, so most people will require a series of treatments to achieve the best therapeutic benefit.
Below is a list of conditions that acupuncture has demonstrated efficacy in treating. If you do not see your health concern listed, please contact us to discuss how acupuncture might help you.
Acute & Chronic Pain
Allergies & Sinusitis
Arthritis & Joint Pain
Anxiety & Insomnia
Asthma & Bronchitis
Bursitis & Tendonitis
Cardiovascular Diseases
Chronic Fatigue
Fibromyalgia
Gastro-Intestinal Disorders
Headache & Migraine
Hip, Leg & Sciatic Pain
Hypertension
Liver Disease & Hepatitis
Peripheral Neuropathy
Premenstrual Syndrome
Stroke & Paralysis
Substance Abuse
Isn't it time you welcomed relief and tranquility into your life? If you suffer with any of these conditions, schedule your acupuncture consultation and session today and discover the amazing, powerful results that can be possible.

Orlando Cupping Chiropractor
Cupping is a traditional Chinese medical method to improve the flow of Qi in the body and is one of the best deep-tissue therapies available for chronic pain relief and bodily/spiritual refreshment.
Properly performed, cupping is thought to affect tissues up to four inches deep from the external skin releasing toxins, clearing blockages, and refreshing veins and arteries of affected materials.
Virtually every part of the body can be cupped, even hands, wrists, legs, and ankles, thus applying the healing to the specific organs that correlate with these points.
Hijama Chiropractic & Acupuncture can help you achieve the maximum wellness benefits of cupping, including natural pain relief.
If you would like to experience cupping from a professional cupping chiropractor in Orlando and surrounding areas, call Hijama Chiropractic & Acupuncture at (407) 496-7547 today.

Reiki Healing
Reiki is an energy healing technique that promotes relaxation and reduces stress and anxiety through gentle touch. At Hijama Chiropractic & Acupuncture, our Reiki practitioners use their hands to deliver energy to your body, improving the flow and balance of your energy to support healing.
Derived from the Japanese words rei, meaning "universal," and ki, which refers to the vital life force energy that flows through all living things, Reiki is used all over the world (including in hospitals and hospices) to complement other forms of health treatments.
Reiki has been shown to create feelings of peace, relaxation, security, and wellness and to promote relaxation, stress reduction, and symptom relief to improve overall health and well-being. It can:
Bring on a meditative state
Foster tissue and bone healing after injury or surgery
Stimulate your body's immune system
Promote natural self-healing
Relieve pain and tension
Remove any unwanted or disharmonious energy from your mind, body, and spirit with a Reiki healing treatment from Hijama Chiropractic & Acupuncture in Orlando. For more information about Reiki healing, contact us at (407) 496-7547 today.